Justice is rooted in equality but the desire for justice goes much deeper than that
It is the cry that comes from millions of mouths around the world, some who live with no sign of hope or possibility of change. It is from the vulnerable place of hopefulness that C2C is looking to take small steps into the area of injustice and, where possible, release new possibilities for a more just community, city and society.
Upcoming events
Ongoing events
Past events
Key connectors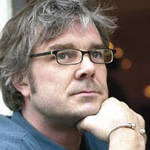 Greg Valerio is a fair trade jeweller and a global campaigner who who The Observer Ethical Awards in 2011. He has a background in human rights and environmental advocacy.  In 1991, following trips to Tanzania and Ethiopia he started CRED, a development education network on the south coast of England. Working with young adults in schools and colleges he became a regular facilitator of young activists in the field of human rights, the environment and fair trade (economic justice for the poor). Greg has been a pioneer of the international development of fair trade jewellery and traceable supply chains from mine to retail. He serves on the Fairtrade and Fairmined Gold technical committee helping to develop the standards for FT/FM Gold.