Alongside education, health dominates the landscape of our culture as we all desire to live healthy, holistic lives and express our contribution to society with a sound mind and healthy body
This sphere has seen incredible advances in the 21st century, but it is likely to see an acceleration of increasingly difficult choices and ethical decisions.
Who is this sphere for? All those working in or who would like to work in health – from the public sector to the private – and all those in care-giving professions.
Upcoming events
Ongoing events
Past events
Key connectors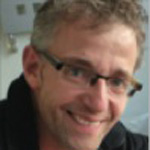 Dr Jonathan Round is a consultant paediatrician and medical educationalist based in South London. He has an interest in developing courses based around students' needs using cutting-edge technologies. In addition to the development of several web-based courses, video resources and podcasts, he has been central to the development of virtual patients as a mature resource for teaching and assessment.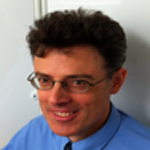 Dr Stefan Gleeson is a consultant psychiatrist in Winchester Community Mental Health Team, Southern Health NHS Foundation Trust. Stefan grew up in Rome and completed degrees in German, Economics, Education and Medicine (in the UK) while teaching in secondary and language schools in Berlin and Madrid. He also worked as street educator in Guatemala and was briefly a health economist in Paris prior to his medical career. He now works as a community consultant psychiatrist in Winchester, runs an Early Intervention in Psychosis service and chairs an area committee of medical and psychiatric consultants.