Social entrepreneurs mobilise investment capital to achieve something of lasting social value
Social enterprises are in the business of delivering significant social impact. These enterprises have become business models achieving social transformation and are capable of delivering a return both financially as well as socially. Employment is a foundation of any society and, in particular, urban centres.
This sphere is vitally important to help, direct and release the potential and passion of large population areas so that they can flourish as communities and individuals and families can thrive.
Upcoming events
Ongoing events
Past events
Key connectors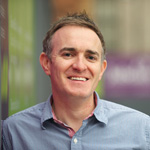 Paul Mooney has led Job Care for the past 17 years, a Christian-based organisation committed to changing the lives of those looking for employment in Dublin's inner city, as well as throughout the job market in general. The organisation has been expanding and has recently started working with ex-offenders. Job Care has developed many innovative schemes as well as winning awards in the job creation market in Ireland.